Compare multiple quotes without the hassle
Find a bespoke policy that works for you, without the fuss
Easy, quick and stress-free quotes from specialists
2+ vehicles covered, cars, vans, HGVs we can help
Get a Quote
See More
We Partner With...














Motor Fleet Insurance
At GoMotorFleet you can find fleet insurance quotes for any size fleet of any combination of vehicles just by filling out one simple online form.  We make it easy for anyone with a motor fleet to find exactly the right product for them, with each customer being able to benefit from:
Cover for all types and combinations of fleets
Competitive and easy to compare fleet insurance quotes
Excellent rates for fleets of all sizes
Only one short form to complete
The fact that we work with some of the UK's leading specialist fleet insurance brokers means that each and every GoMotorFleet customer can receive a fleet insurance policy tailor made to their needs.  Don't believe us?  Fill out our online quote form and see how easy covering your fleet can be!
Quick and easy, found me a range of cheap quotes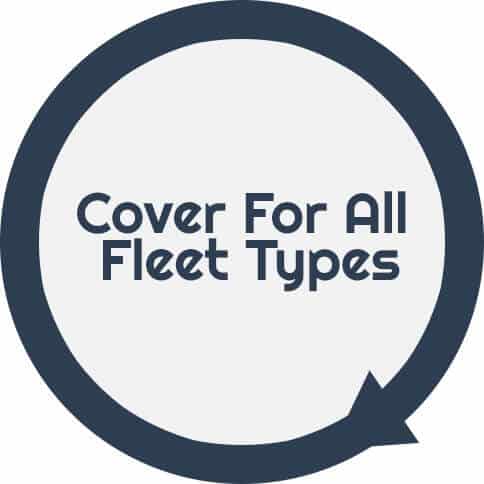 Fleet Insurance for all and every type of Fleet
At GoMotorFleet no matter the size of your fleet or what types of vehicles it consists of, we can help you find cheap fleet insurance quotes in next to no time.  Our brokers have spent years (and even decades) working in the fleet insurance industry meaning they have the expertise to find cover for even the most unconventional fleets!
We understand that in order to run your business effectively you need a wide variety of vehicles at your disposal, including vans, trucks, cars, minicabs, forklifts, bicycles and everything in between.  This can sometimes make finding fleet insurance difficult, but at GoMotorFleet all you have to do is fill out one simple form then sit back and relax while our brokers do the work!
Struggling to find low cost Fleet Insurance? Try GoMotorFleet!
Running a fleet of vehicles is often expensive, especially as you have to cover the costs of petrol, road tax, general maintenance and more.  This means that most fleet managers spend hours trawling through websites looking for cheap fleet insurance quotes, but at GoMotorFleet you only have to fill out one simple form.
Even if you have struggled to find fleet insurance before GoMotorFleet can help.  We pride ourselves on customer service, if you ever have any queries you will always get a friendly and timely reply. Make sure you try GoMotorFleet today and see how much you can save on your next fleet insurance policy!
We can even help you find insurance for
Drivers under the age of 25
Specialist vehicles or vehicles which carry toxic or harmful materials
Fleets which are not rated